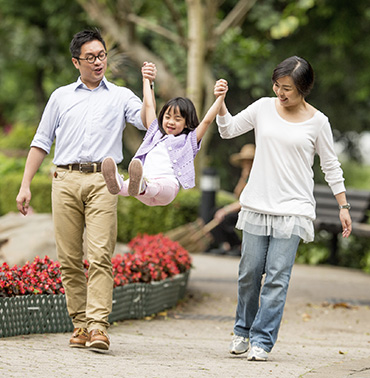 At Emerald Coast Dentistry, we welcome patients with special needs and complex medical histories. In point of fact, many other practices will transfer or refer special needs patients to us because of our compassionate care for these unique individuals. We feel this is an important part of our work, and we are fully equipped to provide the comprehensive dental care they need at a facility that can accommodate them. If you live in the area of Fort Walton Beach, Florida, call us for more information about our special accomodations at: 850-863-1722.
Special Needs Training
Our doctors and staff have undergone specialized training to work with patients who display a wide-range of mental and physical handicaps. Plus, the years of day-to-day experience accommodating those with special needs has made us more understanding and capable of helping them become comfortable in a dental office so that they may cooperate in the process while receiving the necessary dental care they require.
Anxiety-Free Dentistry
Dr. Erin B. Sutton and Thomas L. Hills go to great lengths to calm the mental and emotional states of special needs children and adults who require compassionate care and possible sedation. Our doctors will take every necessary step to ensure patients are anxiety-free during their visit. For patients with complex medical histories, conditions or extreme anxiety, we're able to offer several options for sedation and anesthesia and a range of anxiety reduction techniques, including behavior management, nitrous oxide sedation, oral sedatives and general anesthesia.
Special Physical Needs
We are a handicap-friendly office with a facility that has accessibility in mind for our special needs patients. The treatment bays and bathrooms can fully accommodate all our patients no matter what the physical disability.
Please feel free to contact us if you'd like to know anything more about our specific capabilities for caring for special needs patients: 850-863-1722.