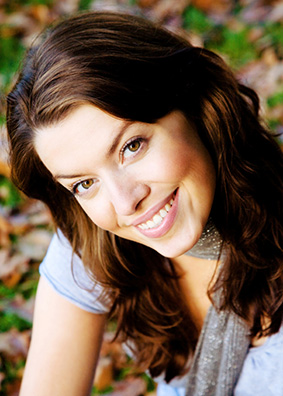 Do your teeth make you feel embarrassed? No one should feel self-conscious about their smile. It is a well-known fact that a winning smile gives people confidence! Your teeth are one of the first things people notice about you, so don't wait to fix the flaws in your smile.
Our dentists at Emerald Coast Dentistry are thrilled to offer our patients smile makeovers in Fort Walton Beach! We have many cosmetic options to choose from, with treatments ranging from veneers to tooth whitening. Drs. Sutton and Hill want our patients to get the smile they have been searching for. Call our office at 850-863-1722, or stop by in Fort Walton Beach, Florida to learn about our cosmetic dentistry procedures.
What Is a Smile Makeover?
A smile makeover is a comprehensive, personalized plan that consists of various cosmetic dentistry procedures aimed at improving the overall appearance of your smile. This transformative process doesn't just stop at aesthetics, it goes beyond, significantly enhancing the health and functionality of your teeth.
The aim of cosmetic dentistry treatments is simply to enhance the beauty of your smile. We can help you attain a stunning, attractive smile that may raise your confidence and allow you to beam with self-esteem!
Why Should You Get a Smile Makeover?
A smile makeover may be right for you if you have any of the below imperfections:
Worn or misshapen teeth
Missing or broken teeth
Chipped or cracked teeth
Gaps and spaces between teeth
Discolored, yellowed, or stained teeth
Uneven or badly aligned teeth
Teeth that may appear to be too long, too short, or too pointed
Treatment Options
Our dentist and team will counsel with you as you choose between one or more of these cosmetic dentistry improvements:
Teeth Whitening: This is one of the simplest and most popular cosmetic dentistry treatments. It involves removing stains and discoloration to restore the natural whiteness of your teeth. Whether done in-office or at home with a dentist-supervised kit, teeth whitening can greatly enhance the brightness of your smile.
Dental Veneers: Veneers are thin porcelain shells that are custom-made to fit over the front surface of your teeth. They can instantly improve the appearance of stained, chipped, or misaligned teeth, giving you a uniform, attractive smile.
Dental Implants: If you're missing one or more teeth, dental implants can be an effective solution. These are titanium posts surgically placed into the jawbone, acting as a root for a replacement tooth. They provide a natural-looking and durable solution for missing teeth.
Dental Bonding: In this procedure, a tooth-colored, durable resin is applied to the tooth and hardened with a special light. It's used to repair decayed, chipped, cracked, or misshapen teeth, offering a seamless blend with your natural teeth.
Crowns and Bridges: These prosthetic devices are used to cover or replace damaged or missing teeth. Crowns cap a damaged tooth, improving its appearance and strength, while bridges fill in gaps left by one or more missing teeth, restoring functionality and aesthetics.
Botox Treatment: At our practice, we utilize Botox to enhance the facial aesthetics accompanying your radiant new smile. Botox can help to smooth fine lines and wrinkles around the mouth, creating a more youthful and vibrant appearance.
We want you to feel comfortable with your new smile and will do everything in our power to fulfill your personal needs and desires. We want you to truly appreciate the outcome. We invite you to contact our friendly dental practice today to learn more about cosmetic dentistry and how we can improve your smile's appearance.
Ready for a Smile Makeover?
Please call Emerald Coast Dentistry in Fort Walton Beach, FL, to schedule your consultation with Drs. Erin B. Sutton and Dr. Thomas L. Hills. Our number is 850-863-1722. We look forward to helping you reach the attractive, healthy smile you deserve!