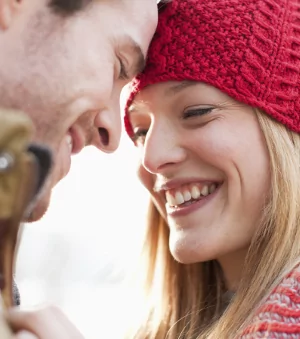 A bright smile goes a long way in making a good first impression, so it's no surprise that teeth whitening is one of the most commonly requested cosmetic services. In a society where white teeth are considered a sign of good health and success, many are clamoring to get that pearly shine.
If you're feeling self-conscious about the color of your teeth, then take control of your appearance by letting us help you achieve a beautiful smile with our professional teeth whitening service in Fort Walton Beach!
How Does Teeth Whitening Work?
Teeth can be lightened by applying a dental bleaching agent directly onto the enamel. The bleach penetrates into the enamel and breaks up the bonds of discolored molecules. Stains and chips that do not respond to bleaching agents can be covered up by a tooth-colored composite bonding material.
Teeth whitening is not permanent because your teeth continue to get daily use, but our team at Emerald Coast Dentistry can help you maintain a healthy and glowing smile with regular touch-ups.
What Causes Teeth to Darken or Yellow?
The reasons teeth become discolored vary:
Surface stains from coffee, wine, cola, and other drinks or foods
Internal stains from medications or excessive exposure to fluoride
Smoking
Advancing age
Whatever is causing your teeth to darken or yellow, a whitening system can restore and enhance the brilliance of your smile.
Our Teeth Whitening Systems
At Emerald Coast Dentistry, we offer two whitening treatments for your convenience:
Zoom!® Chairside Whitening is our in-office treatment. The advanced bleaching process uses a powerful bleaching gel that is activated by a mercury metal halide light. This expedited bleaching system can whiten your teeth significantly after just one treatment!
Zoom!® Take-Home Professional Tooth Whitening is our recommended at-home treatment. The same powerful bleaching gel comes in easy-to-use syringes and is applied using mouth trays crafted for your teeth. Noticeably whiter teeth can be achieved in as little as three days!
Whiten Your Smile Today!
Our experts can help you decide which treatment is right for you. Dazzle others and restore your confidence by scheduling a teeth whitening treatment with Emerald Coast Dentistry today!