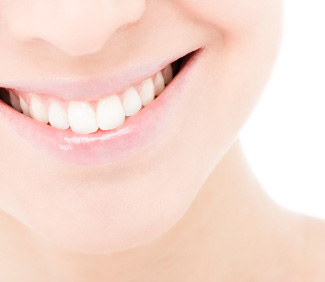 For some people, the idea of going to the dentist for a cavity or root canal is often associated with anxiety and tension. In the past, dentistry relied on painful tools and techniques. Thankfully, with new technology comes new and better ways of doing things.
Today, dental lasers can be used to perform a wide variety of treatments, including soft tissue shaping and removal. With the use of lasers, no one should ever fear appointments at the dentist.
If you have any questions about laser dentistry, our doctors at Emerald Coast Dentistry would be happy to discuss it in detail. You may contact us at: 850-863-1722, or make an appointment at our office in Fort Walton Beach, Florida. Our entire team will be pleased to see you!
What Is Laser Dentistry and How Does it Work?
There are various types of dental laser tools for different treatments, although all of them look similar to a pen. The laser beam is extremely bright, and special glasses may be provided to protect the eyes. The dentist will shine the beam on the affected area and carefully dissolve the soft tissue, harden the filling, or whiten the teeth—depending on which procedure the dentist is doing.
What Does Laser Dentistry Feel Like?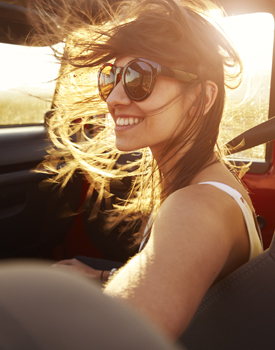 With laser dentistry, no shots or drills are needed! There is less bleeding and little discomfort during the procedure. In some instances, where localized anesthesia would normally be given for a certain procedure, laser dentistry eliminates the need for it.
The feeling is somewhat like an "ice cream freeze" on the affected tooth—mildly annoying, but painless.
The laser gently sculpts while sterilizing and cauterizing at the same time. We rarely need to numb patients, allowing them to go away without a swollen lip or unknowingly drooling. If you've dreaded dentist appointments before because of the discomfort, now you can experience a much more pleasant visit.
Shorter Treatment Times!
An option at any age, laser dentistry is great for kids due to shortened time in the chair. The time involved is quicker, and the laser completely eradicates all bacteria causing decay.
Try a New Kind of Dentistry
Our dentists are pioneers in new laser dentistry techniques. Emerald Coast Dentistry takes advantage of a wide variety of cutting-edge technology to treat our patients. These state-of-the-art tools enhance the accuracy and proficiency of our work. If you have any questions, please contact us at: 850-863-1722, or make an appointment with Drs. Sutton and Hill at our office in Fort Walton Beach, Florida. We'll be pleased to see you!