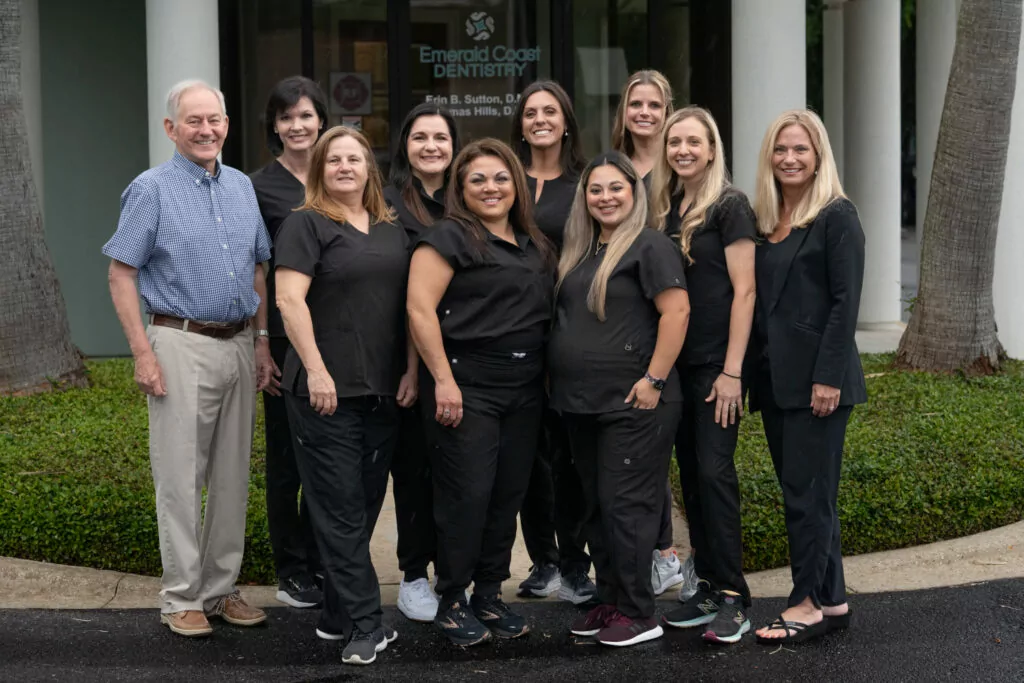 ---
Crystal (Concierge and Sedation Appointment Coordinator)
Crystal grew in Ulysses, Kansas. She moved to the area in 2005. In 2010, Crystal completed her Expanded Duties of Dental Auxiliary Personnel at the College of Dentistry Division of Continuing Education at the University of Florida. She has kept up-to-date with the field of dentistry by attending continuing education courses about patient relations and dental marketing. It is Crystal who helps assist patients with setting up sedation appointments. She sees to it that these patients are comfortable before and after appointments. With almost twenty years of experience working at Emerald Coast Dentistry; Crystal has learned to navigate "behind-the-scenes" to help things run smoothly for everyone associated with our practice. Crystal enjoys community volunteer work, traveling, reading, kayaking, hiking, and collecting vinyl records.
---
R
achel (Treatment and Financial Coordinator)
Rachel was born and raised in Harlingen, Texas. She moved to the area nearly 20 years ago. Rachel is married to Tony Carter and is blessed with a blended family. She attended Pima Medical Institute and graduated in 1995. Rachel's enthusiasm and hard work are a welcomed addition to the team. She has almost 30 years of experience in the dental field and speaks Spanish fluently. Rachel loves football and her hobbies are working out at the gym, traveling and spending time with her family.
---
Rosalinda (Appointment Coordinator and Dental Assistant)
Rosalinda is from Dallas, Texas. She loves the Dallas Cowboys and all things Disney related. She moved here permanently in 2014 with her husband after his 11 years of service as a Marine. She has two precious boys and one fur baby. Rosalinda's dental journey began in 2011. She is cross-trained both in front office duties and dental assisting. She has her Dental Radiography Certificate from the Florida Dental Association. She loves making others feel as comfortable as possible, always treating them with care and compassion. Rosalinda enjoys swimming, going to the beach, and spending quality time with her family.
---
Angie (Registered Dental Hygienist)
Angie is a local girl and a graduate of Fort Walton Beach High School. She earned her college degrees from Northwest Florida State College and Pensacola State College. She has worked with Dr. Sutton and her excellent team at Emerald Coast Dentistry since 2002. Angie is thankful to work for a state-of-the-art dental practice providing comprehensive dental care to each individual. She strives to provide friendly, compassionate care to patients of all ages. Angie has enjoyed building trustworthy, lasting relationships with her patients over the years. Outside of the office, Angie loves working on her fitness, traveling, spending time with her two grandsons and making memories with her friends and family. Go Noles!
---
Natalie (Registered Dental Hygienist)
Natalie has been a dental hygienist at Emerald Coast Dentistry for over 14 years. Her experience in the field of dentistry contributes to the passion she has for the dental health of her patients. She enjoys creating a fun, comfortable atmosphere for patients. By meeting the needs of high anxiety and special needs patients, she has a sense of accomplishment when they look forward to their dental visits. Natalie lives in Fort Walton Beach, Florida with her husband and two beautiful, outgoing children. She loves spending time with family and friends, playing on the beach, staying physically fit, and Florida Gator football.
---
Jennifer (Registered Dental Hygienist)
Jennifer is a Destin native who has grown up on the Emerald Coast. She graduated with honors from Fort Walton Beach High School in 2001. She continued her studies at Northwest Florida College and Pensacola State College receiving her Associate of Applied Science degree in dental hygiene in 2005. Educating and encouraging her patients is her goal. Watching them leave with a happy, healthy smile is what it's all about! Her husband retired from the United States Air Force in 2014 after 20 years of faithful service. They have two beautiful children who keep them running with sports and other activities. Jennifer loves spending time with her family and friends, spending most weekends on the water or the beach. She looks forward to continuing her work here and is always excited for football season—GO GATORS!
---
Jennifer (Certified Dental Assistant)
Jennifer is originally from Biloxi, Mississippi and moved to the local area in 1997. She is a graduate of Crestview High School. After high school, Jennifer attended Northwest Florida State College where she received her Expanded Functions Dental Assisting Certificate in 2009. She has also obtained her National Board Certification in general dental chairside assisting and radiology. Jennifer's warm personality and gentle touch help our patients feel comfortable. For recreation, Jennifer enjoys time with her husband and two adorable children and raising chickens.
---
Sandy (Certified Dental Assistant)
Sandy is from Houma, Louisiana. She moved to the area in 1995. Sandy graduated top of her class at Gulf Coast Community College in 1997. She enjoys helping her patients and trouble-shooting and fixing anything in the office she can. Educating her patients by presenting various options for their smile and watching them leave with a happy smile is her goal. Sandy's listening skills and humor help her patients relax. Patients are sure to feel comfortable about their dental treatment with Sandy in the room. Her loyal, dedicated service since 1997 as an assistant to Dr. Hills reflects her true passion for the dental field. Sandy also enjoys being outdoors riding her Yamaha WaveRunner.