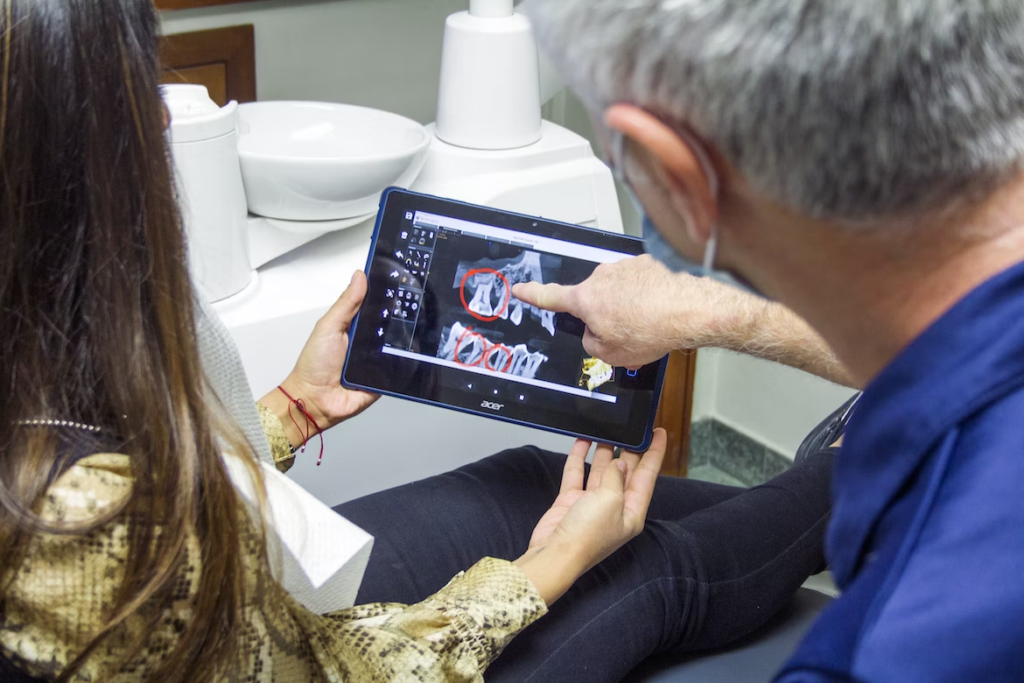 Are you considering dental implants to restore your smile and improve your oral health?
This article will provide you with a comprehensive understanding of the lifespan of dental implants, the benefits they offer, the factors that can affect their longevity, and why they are a superior choice compared to other dental prosthetics.
At Emerald Coast Dentistry, we are dedicated to providing exceptional dental care and helping you achieve a confident and healthy smile.
What is a Dental Implant?
A dental implant is a titanium post that is surgically placed into the jawbone to serve as a replacement for a missing tooth root. This artificial tooth root provides a stable dental crown, bridge, or denture foundation.
Dental implants are designed to look, feel, and function like natural teeth, allowing you to regain your smile and enjoy restored oral functionality.
Why is it Important?
Dental implants are crucial in restoring oral health and overall well-being. They not only fill the gap left by missing teeth but also prevent bone loss in the jaw and maintain the alignment of surrounding teeth.
By preserving the integrity of your dental structure, dental implants contribute to long-term oral health and help you maintain a confident smile.
The Benefits of Having Dental Implants
Improved aesthetics: Dental implants closely mimic natural teeth, providing a seamless and attractive smile that boosts your self-confidence.
Enhanced functionality: Unlike removable dentures, dental implants allow you to bite, chew, and speak naturally without any discomfort or fear of them slipping or falling out.
Longevity and durability: With proper care and maintenance, dental implants can last a lifetime, making them a cost-effective investment in your long-term oral health.
Preservation of bone health: Dental implants stimulate the jawbone, preventing bone loss and preserving the natural contours of your face.
Dental Implant Procedure
Understanding the typical steps involved in the dental implant process can help you prepare for the procedure and better understand what to expect.
Damaged Tooth Removal
A damaged tooth at the implant site may need to be extracted to make way for the dental implant.
Jawbone Preparation
In some cases, a jawbone grafting procedure may be necessary to ensure there is enough healthy bone to support the implant. This involves transplanting bone tissue to strengthen the jawbone and create a stable foundation for the implant.
Dental Implant Placement
Once the jawbone is ready, the dental implant is surgically placed into the bone. Over time, the implant fuses with the surrounding bone through a process called osseointegration, providing a sturdy and long-lasting anchor for the replacement tooth.
Bone Growth and Healing
Following implant placement, the bone needs time to heal and bond with the implant. This process, known as bone growth and healing, typically takes a few months.
Abutment Placement
After the implant has integrated with the jawbone, an abutment is attached to the implant. The abutment acts as a connector between the implant and the artificial tooth that will be placed on top.
Artificial Tooth Placement
The final step involves placing the customized artificial tooth onto the abutment, such as a crown, bridge, or denture. The tooth is meticulously designed to match your natural teeth' color, shape, and size, creating a seamless and natural-looking smile.
What Affects the Lifespan of Dental Implants?
Several factors can influence how long dental implants last. Understanding these factors can help you take the necessary steps to maximize the lifespan of your implants.
Oral Health
Maintaining good oral hygiene is crucial for the longevity of dental implants. Brushing twice a day, flossing daily, and scheduling regular dental check-ups and cleanings at Emerald Coast Dentistry will help prevent gum disease and ensure the health of your implants.
Lifestyle Choices
How long oral implants last depends on how you live your life. If you don't smoke and don't drink too much alcohol, it can help your implants last longer and work better. Also, eating well and taking care of your health can help your implants last longer.
Injury or Damage
Even though tooth implants are made to be strong, they can be damaged by shock or too much force. Wearing a mouthguard to protect your dental implants during sports or other hard activities can help prevent any damage from happening.
Medical Conditions
Some health problems, like diabetes that isn't under control or autoimmune diseases, can affect how well tooth implants work and how long they last. It's important to talk to your doctor about your health background so that your implant process goes as smoothly as possible.
Understanding the Costs of Dental Implants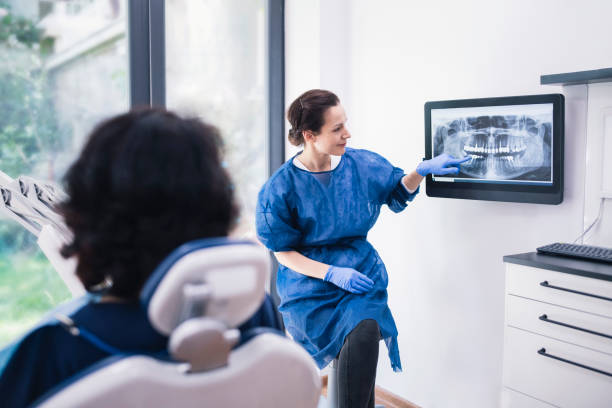 It makes sense to think about how much dental implants cost. The total cost can change based on things like how many implants you need, if you need extra treatments like bone grafts, and where you live.
Insurance and Payment Plans
Talking to Emerald Coast Dentistry about your dental insurance benefits and different ways to pay for your dental implant treatment will help you understand the costs involved. Some insurance plans may cover part of the cost, and various payment plans may be available to help make the treatment more affordable.
Maintenance of Dental Implants
Proper maintenance is key to ensuring the longevity and success of your dental implants. Here are some essential care tips to keep in mind:
Oral Hygiene
Brush your teeth at least twice a day with a soft-bristled toothbrush. Use low-abrasive toothpaste and clean around the implant area with care. Floss daily to remove plaque and debris between your teeth and the implants.
Regular Dental Check-ups and Cleaning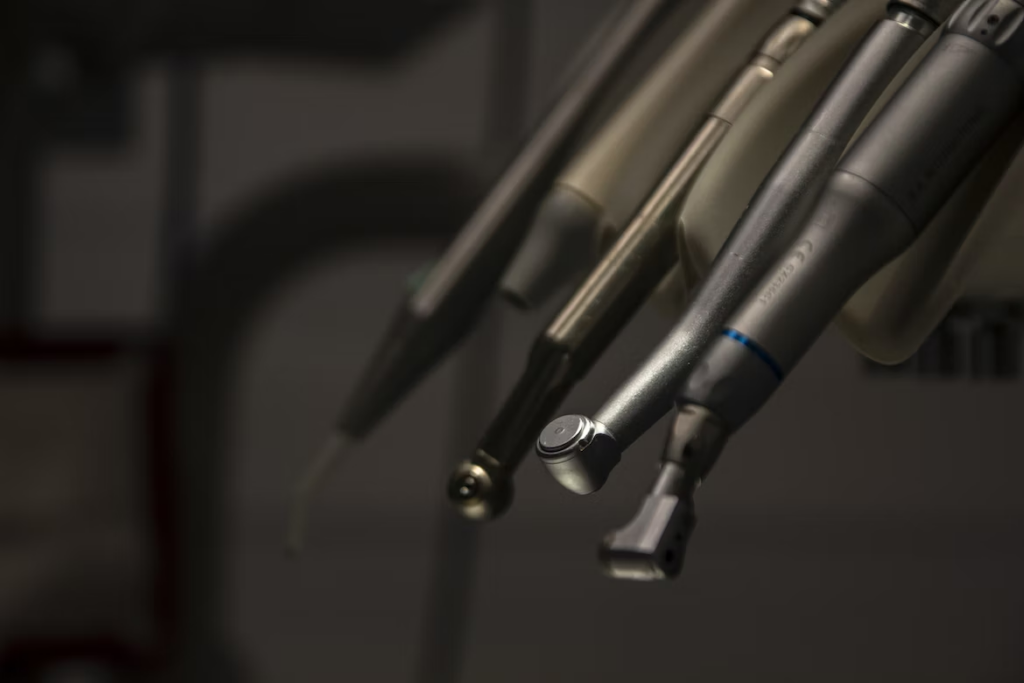 Schedule regular dental checkups and cleanings at Emerald Coast Dentistry. These visits allow your dentist to monitor the health of your dental implants, identify any potential issues early on, and provide professional cleanings to maintain their longevity.
How Long Do Dental Implants Last Compared to Other Dental Prosthetics?
When comparing dental implants to other dental prosthetics, such as dental bridges, dentures, and veneers, it becomes evident why implants are considered the gold standard for tooth replacement.
Dental Bridges
With good care, traditional dental bridges usually last between 10 and 15 years before they need to be replaced. On the other hand, dental implants could last a lifetime, making them a more reliable and long-lasting choice.
Dentures
Because the jawbone and gum tissue changes over time, traditional detachable dentures may need to be fixed or replaced every 5 to 7 years. Dentures that are held in place by implants are a more stable and long-lasting option that could last for decades.
Veneers
Thin shells called veneers are put on the front of teeth to make them look better. Even though veneers can last 10–15 years or longer with the right care, they can't replace lost teeth like dental implants can.
Dental Implants
Dental implants offer unparalleled longevity and durability. Dental implants can last a lifetime with proper oral hygiene, regular dental care, and a healthy lifestyle. Investing in dental implants provides a permanent and reliable solution for tooth loss.
Reasons Why You Need an Implant
There are several reasons why dental implants may be the ideal solution for you. In addition to restoring your smile and oral function, dental implants can address issues such as cavities and periodontal (gum) disease. By replacing missing teeth with implants, you can prevent further complications and improve your oral health.
When to Get a Dental Implant
The timing of dental implant placement can vary depending on individual circumstances. It's best to consult with the experienced team at Emerald Coast Dentistry to assess your specific dental needs and determine the most suitable time for your implant procedure.
Dental Implant at Emerald Coast Dentistry
At Emerald Coast Dentistry, we specialize in providing top-quality dental implant services. With our experienced team and state-of-the-art technology, we are dedicated to delivering exceptional care and ensuring successful implant outcomes.
Rest assured that you'll receive personalized attention and comprehensive treatment at Emerald Coast Dentistry.
Conclusion
Dental implants offer a reliable, long-lasting solution for missing teeth, improving both your oral health and quality of life. By understanding the lifespan of dental implants, their benefits, and how to care for them properly, you can make an informed decision about restoring your smile.
Visit Emerald Coast Dentistry for exceptional dental implant care and embark on the journey to a confident and healthy smile.
Experience Exceptional Dental Implant Care at Emerald Coast Dentistry.
Emerald Coast Dentistry is here to provide exceptional care and personalized treatment options if you're considering dental implants.
Our experienced team is committed to helping you achieve a beautiful and functional smile.
Contact us today to schedule a consultation and take the first step toward a lifetime of dental health.